HOW IT ALL STARTED...
---
This journey is not just about cider making. It aims to prove to myself and others that if you love doing something, you can make a career out of it. Things do not always work out as planned, but seeing them through, changes everything. Understanding that you do not need to be chasing money in order to earn some will bring peace to your life. I am thankful to my family and true friends that were there to lend a hand when I needed it the most.
My name is Richard Domaniža and my first attempt to ferment hard apple cider dates back to 2011. After two years and a number of failed experiments (more than I would care to share) I have managed to create a somewhat drinkable batch of hard cider in my parents' garage. Finally! I was thirsty for some dry cider ever since my university studies in the United Kingdom – a country where cider is embedded in its culture.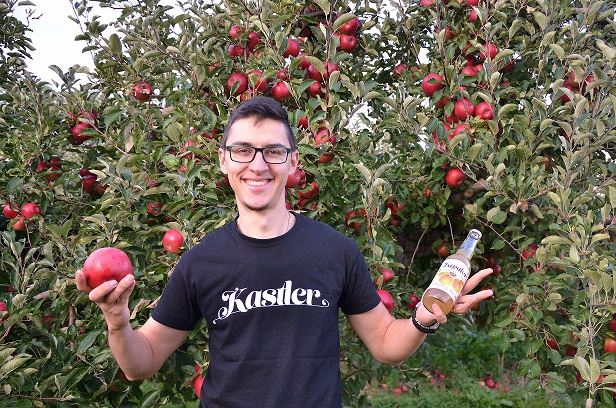 It took me another two years to realize that a corporate lifestyle is not going to cut it for me and therefore I have quit my office job. Many of us think about doing that but let's be honest, you have to be a little crazy to throw away that sort of a financial security in order to pursue your dreams. Maybe some of you can keep both worlds running in a parallel, but not me. I was not made to multitask. That is why I decided to invest all of my time and money in this project.
A year later, in 2016, after chasing down all that boring legal stuff that is needed in the food industry and rebuilding an old kindergarten to a cider house, the Kastler Cider brand was founded! Since then I have created another brand for an alcohol-free line of drinks, called Kastler "Smädohasič" (translates to "Thirstfighter").
In all of these beverages, the apples used are bought for fair prices from local farmers. Fruits are hand-picked and sorted to include only those, that you would happily eat yourself.
So the next time you hold a Kastler in your hand, remember that it is never too late to transform your dreams into reality. Perhaps you just need to be a little crazy! :)
The full story can be read in the following articles (unfortunately, in Slovak only):

&nbsp &nbsp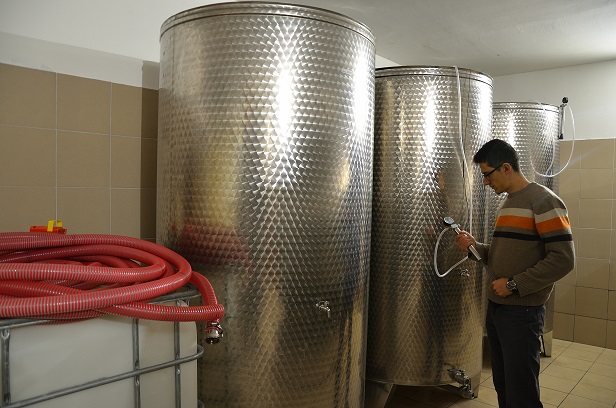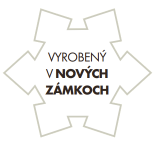 Cider
Pjúr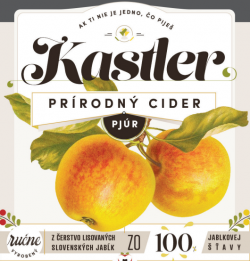 Hard cider - dry
This dry and cloudy cider has been matured for a minimum of one year before bottling. Made for the true cider lover.
INGREDIENTS: fermented apple juice, apple juice, yeast, CO2. Contains sulfates.
Cider
Baza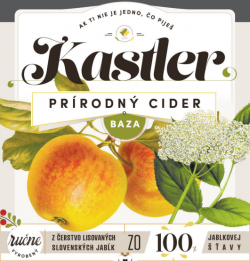 Hard cider with elderflower
Balanced cider enriched with the aroma of hand picked elderflowers.
INGREDIENTS: fermented apple juice, home made sirup (water, elderflower extract, sugar, citric acid), yeast, CO2. Contains sulfates.
Cider
Med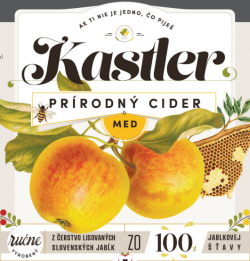 Hard cider with honey
Not too sweet but with an unmistakable flavor of honey from a local beekeeper, Marek Trnka (click here for his FB page )
INGREDIENTS: fermented apple juice, honey, yeast, CO2. Contains sulfates.
Smädohasič
MUŠT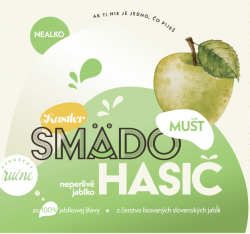 Thirstfighter MUŠT
Alcohol-free, non sparkling
Recharge your energy with this pure and unfiltered apple juice.
INGREDIENTS: 100% apple juice
Smädohasič
SÓLO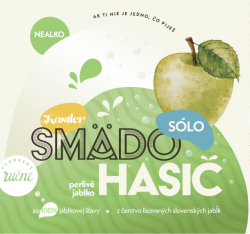 Thirstfighter SÓLO
Alcohol-free, sparkling
Freshen up with this sparkling apple juice. Some call it Schorle, some call it Spritz. We call it Smädohasič SÓLO.
INGREDIENTS: apple juice, water, CO2.
Smädohasič
IBI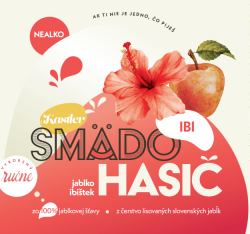 Thirstfighter IBI
Apple & hibiscus
Alcohol-free, sparkling
Fight your thirst and enrich your body with an extra dose of vitamin C from cold macerated hibiscus flowers combined with apple juice.
INGREDIENTS: apple juice, hibiscus macerate (water, hibiscus flowers), CO2.
Smädohasič
ANČA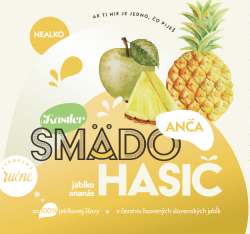 Thirstfighter ANČA
Apple & pineapple
Alcohol-free, sparkling
Limited summer edition from special summer apple varieties in combination with pineapple juice. Does not contain concentrates!
INGREDIENTS: japple juice, water, pineapple juice, CO2.
Contact
KASTLER s.r.o., J. Murgaša 96, 94064 Nové Zámky Slovakia